Careers
Let's work together.
Perks & Benefits
We offer a flexible, empowering culture, competitive compensation and benefits, and potential for career growth through working closely with, and learning from, our experienced team. We are proudly headquartered in Dallas, Texas.
Competitive Compensation
We offer what we believe to be competitive compensation packages and bonus opportunities.
Paid Time Off
We offer eleven paid holidays in addition to paid vacation, volunteer and mental health days.
Insurance Options
We offer comprehensive Health, Vision, Dental, Life and Voluntary Insurance options.
Paid Parental Leave
We offer twelve weeks of paid primary parental leave and four weeks of non-primary parental leave.
Retirement Plans
We offer a 401(k) plan with an Employer Match.
Hybrid Schedules
Most positions are eligible for hybrid work out of our Dallas office.
Review application
We review submitted applications to screen and shortlist candidates based on their qualifications, experience, and alignment with the job requirements.
Introductory Call
Once shortlisted, candidates receive an introductory call where a recruiter briefly discusses the company and the role and assesses the candidate's interest and communication skills.
Interview
After a successful introductory call, candidates are invited to complete more in-depth assessments, such as behavioral, technical, and situational questions conducted by hiring managers or a panel of interviewers.
Offer
After thorough evaluations, the top candidate(s) are extended a formal job offer, outlining the position's terms, salary, benefits, and other relevant details.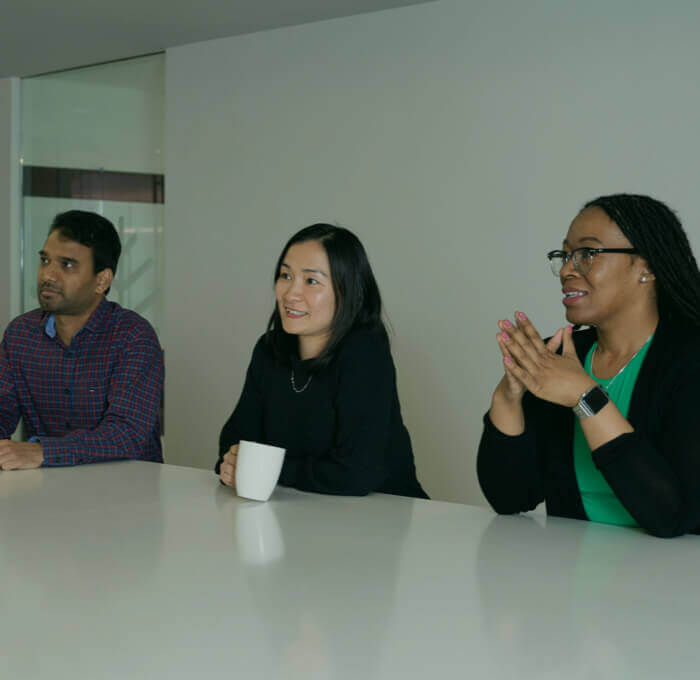 Join Our Team
We look forward to welcoming experienced professionals and new graduates alike to our team. We invite you to review our open positions. Our team enjoys a flexible, empowering culture and the opportunity to work hand-in-hand with our experienced executive team. We look forward to hearing from you!